Watch
Here is my entry for

's contest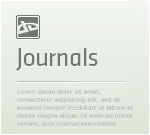 14,000 points in Draw Tom Ripley Contest Please fave this journal to let more people see this contest. Thank you! :heart::iconHugMePenguinplz: Welcome to Draw :thumb244035591:
TOM RIPLEY Contest
Hello. Let's draw my favorite guy 'Tom Ripley' and win all my 14,000 points. All good artists are welcome :pat:
:heart: Who is Tom Ripley? :+devwatch:There are many versions of Tom Ripley in the books, movies and stageplays. But Tom Ripley that I mean in this contest is the leading character from the movie in year 1999 called The Talented Mr.Ripley (Matt Damon version) only.
Click here to see his images : Google http://ww
I do not usually work this dark but I liked this movie still and thought it quite emotive. I found the tonal qualities of the face interesting and assumed- not incorrectly that this would be a challenge for me.
Hopefully it is recognizable as Matt Damon in the role of Tom Ripley.
Even if you are not entering the contest, I recommend you take a look. There is some seriously good pieces drawn by some amazingly talented (Wa-Hay... Topical) artists.
Incidentally, this is the first portrait I have ever completed, of a famous face.
This is the second upload of this image. I was not happy with the first attempt. Natural light is always better when photographing artwork